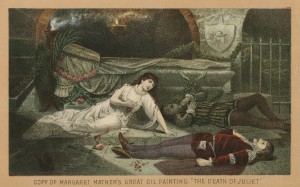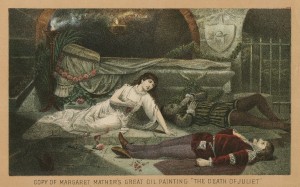 TextLab is a Vertically Integrated Project at the University of Strathclyde involving students from the English Literature department and the Computer & Information Science department.
We use tools like:
Ubiqu+ity (vep.cs.wisc.edu/ubiq/) which generates statistics and identifies linguistic patterns and groups.
WordHoard (wordhoard.northwestern.edu/), an application for the close reading and scholarly analysis of texts, largely used on this project for determining the log-likelihoods of specific words and generating word clouds to display this information in a user-friendly manner.
In TextLab we use these programs to analyse the language of Shakespeare and to find patterns and discrepancies that would almost certainly be invisible to the naked eye.
But can we also use them to solve a murder?
To demonstrate the uses of these various tools, we have developed a murder-mystery type scenario in which Romeo (of Romeo and Juliet) has been found murdered while staying in a house with Hamlet, Brutus, and Lady Macbeth. A confession note was found by the body, signed by Brutus, but he claims he is innocent. We will demonstrate how some of these analytical tools could help us identify the killer, simply from the language used in the letter.